Hi Guys,
It's time for the weekend roundup! So, in no particular order here are the top five things we liked from around the internet.
1. 2012 Best Picture Nominees Recast With Dogs
Dogs are stupidly cute. They're cute almost all of the time, so of course seeing them posed in these positions is a win. It makes me want to see War Dog, cause god knows I did not want to see War Horse. Can you even believe that it was nominated for best picture? There's a scene that's almost 30 mins (feels like hours) of him trying to get this horse to plow a field, you put that chihuahua down in a field it's gonna run, cut that scene down to 5 minutes.
I am so ready for Game of Thrones to start that every thing that is fantasy related makes me happy. So this is right up my alley. It's unbelieveable to me that at the time of this post  Westeros is 15th! 15th!!!! Guys, that world is amazing…there's seven kingdoms, and dragons, and really attractive women.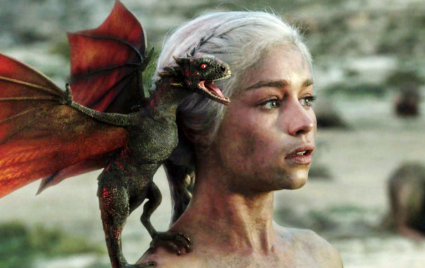 Some people just don't deserve things. There I said it. Sarah Jessica Parker did not deserve a SAG award! And I didn't even like Dreamgirls….but I love Beyonce. Sometimes I do my "Ranky Dance" to her music.
4.  This Picture:
This old woman is amazing. She's carrying three guns and told a cop she's not afraid of a "f*&#ing thing". Makes us think about Grandma Ranky…she was pretty B.A herself, that's where we got it from.
I love reading, and I love tattoos so this is a win. I also had fun playing a game on Facebook today with most you where you had to guess the book the literary tattoo came from. It's fun to know what people are into and what matters to them. There were so many "Giving Tree" and Kurt Vonnegut tattoos our little listing heart swelled. Those are two of our favorites, and as you can tell from the site, I have a lot of favorites.
Honorable mention goes to my debut on Wednesday. I had such an awesome reception and really appreciate it. So, thanks guys!
Now you know what I liked from this week, I want to know what you liked. Leave it in the comments, tweet at me @Ranker, or head to FB and tell me there.
OH, and guys one more thing…I want to know what you want to read about on this blog. See, I was thinking about doing Twisted Tuesdays where we talk about crazy news. What do you think?
Ranky